The Amanda Project is a YA book series that focuses around three teenagers (Callie, Nia, and Hal) that are searching for their friend Amanda- a quirky girl that has left behind clues for her friends to find. Not only do we read about their search through the novels, but the Amanda Project has a unique quality to it. An interactive website where readers can help join the search for Amanda! Each week Callie, Hal, and Nia post about their latest findings and asking for our opinions and advice on different clues.
We're posting our stories about Amanda to find out who she really is and where she is now.

-Callie, Nia, & Hal
Through the website, readers are able to introduce themselves to the community as a character of their creating. Whether you were someone who knew Amanda, or "sat behind Callie in homeroom,"
http://www.theamandaproject.com/
allows you to share your stories of Amanda, join a conversation in the Debate, or even share personal pieces of art, short stories, or poems.
I've been with the site for about two years now and the community is just fantastic- especially to those who choose to share personal pieces of work (there's lots of support!). Three books have been released so far, with five more planned for future release. Each book is narrated by one of the three main characters- Book one (
Callie
), book two (
Hal
), and book three (
Nia
). The books also do a great job of including the online website as a dominate part in the book by including mentions of particular members and publishing a story from one of the members into the back of each book.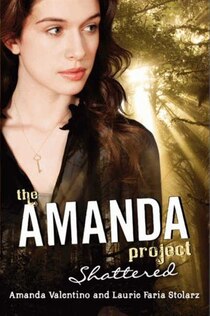 To find out more about this fantastic site go to
The Amanda Project
and watch the video below. Read and join the search bookworms- it will be unlike any other reading experience you've had before. What do you guys think about The Amanda Project? Can you figure out which character I am? Let me know in the comments and be sure to follow me on twitter. Keep Reading!
Your YA Bookworm,
Caitlin <3