*PLEASE NOTE THAT INKPOP.COM HAS NOW MERGED WITH FIGMENT.COM: READ ABOUT THE MERGE HERE*
Read. Write. Connect.
A few months ago I found myself on this website called
inkpop.com
! Now, for those of you who have never heard of this site before then you should definitely check it out! Inkpop is a site run by HarperCollins Publisher, that provides a platform for young writers (or authors of YA) to share their writing materials. Whether its a piece of fiction, short writing, or a poem, Inkpop gives writers the opportunity to receive feedback from online readers.
At the end of each month, HarperCollins' Editors review the top five pieces from each category and give their impressions to the author. Why is this cool? Well, if your story/poem is good enough, you have the chance to be published by HarperCollins! Cool huh?! Author Leigh Fallon had her book,Carrier Of The Mark, published through exposure from inkpop after being reviewed.
I've read many great stories through inkpop- such as
The Hard Way To Learn A Lesson
and
Conduit
.
Be sure to check this site out bookworms, because there are definitely some great authors out there! Here's a look at Carrier Of The Mark: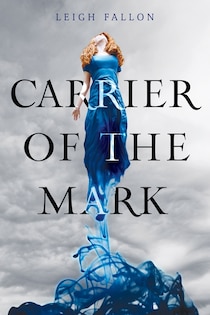 Their love was meant to be.
When Megan Rosenberg moves to Ireland, everything in her life seems to fall into place. After growing up in America, she's surprised to find herself feeling at home in her new school. She connects with a group of friends, and she is instantly drawn to darkly handsome Adam DeRÍs.
But Megan is about to discover that her feelings for Adam are tied to a fate that was sealed long ago—and that the passion and power that brought them together could be their ultimate destruction.
I can't wait to read this book, be sure to check out for my review soon! Keep reading!
Your YA Bookworm,
Caitlin <3