This Week's Question...
Q: When you step out of your USUAL genre what do you like to read? Best books in that genre?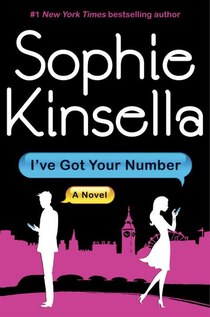 Usually I'm reading anything Y.A. (romance, fantasy, dystopian, the list goes on) but if I'm not reading Y.A., then I love a good chick-lit novel! They're really fun and girly- it's a nice break from the drama in Y.A. :)
Any book by Sophie Kinsella is a great chick-lit choice in my opinion! I actually have a review for her latest novel,
I've Got Your Number
up on my site so be sure to check it out if your on the hunt for a good read!
Thanks for stopping by my FF- I look forward to reading all of your answers! Don't forget to let me know if your a new follower in the comments below, and I'll be sure to follow you back =D See you next Friday!
Your Y.A. Bookworm,
Caitlin <3